Coasts
Puget Sound Science
Building the science foundation to include birds in Puget Sound recovery
Audubon is building the science foundation, grassroots capacity, and political support to drive investment in conservation outcomes for birds and other species in Puget Sound.
Audubon Washington serves as coordinator for the Puget Sound Ecosystem Monitoring Program (PSEMP) Marine Birds Work Group. This group serves as a forum for research, monitoring, and conservation practitioners who share an interest in marine and coastal bird conservation in the Salish Sea. Our work group members include individuals from the U.S. and Canada and represent academic, tribal, NGO, state and federal agency, and private entities.
The mission of the Marine Birds Work Group is to convene individuals from across organizations and sectors to facilitate and enhance integrated and complementary data collection for bird populations and their habitats within the Salish Sea that result in scientifically robust: (1) status assessments; (2) evaluation of management and restoration actions; (3) evaluation of ecological processes affecting bird populations and their habitats; and (4) communication with decision-makers and members of the public.
Estuary Monitoring Framework
Estuary land managers tells us that they want to be more strategic in how they invest in bird conservation and habitat management, yet they lack the information to do so. With support from the Puget Sound Partnership and the Stillaguamish Tribe, we are leading an effort to transform the region's ability to deliver actionable data on birds to land managers and decision-makers. We are developing a regional bird monitoring framework based on stakeholder input that will inform progress towards population and habitat targets and deliver science products that allow for adaptive management. Read more about the strategy here.
The eelgrass beds, mudflats, tidal wetlands, and upland edges that make up estuary habitat in Puget Sound support a variety of shorebirds, waterfowl, songbirds and raptors. Indeed, the complexity of the system – and the ways that birds use different components of the estuary across tide cycles and seasons – can make managing estuary habitat in support of birds a challenge. To help fill this need we've created a set of models that assess landscape suitability for a group of estuary birds we're calling "narrative" species, including Pacific Brant, Northern Pintail, Dunlin, Greater Yellowlegs, and Marsh Wren. Using data collected by Audubon chapters, tribes, NGOs, WDFW, and the public, these models help identify landscape features that drive species occurrence, which in turn helps us understand how past and future changes to estuary habitat will impact different species. Read our model results!
Interested in getting outside and birding for science? Get involved in these community science opportunities in Puget Sound.
Puget Sound Seabird Survey
The Puget Sound Seabird Survey (PSSS) is a community science program managed by Seattle Audubon that trains volunteer birdwatchers to gather valuable data on wintering seabird populations in Puget Sound, Strait of Juan de Fuca, and waters surrounding the San Juan Islands. Together, the PSSS team captures a snapshot of live seabird density on more than 5,400acres of shoreline habitat. It is the only land-based, multi-month seabird survey in the Southern Salish Sea. Find out more at Seattle Audubon's website.
Pigeon Guillemot Research
The Pigeon Guillemot Research project is a community science project initiated by Whidbey Audubon that's dedicated to the research, education and protection of the Pigeon Guillemot. The project has its origins on Whidbey Island and now engages volunteers throughout Puget Sound in monitoring Pigeon Guillemot breeding colonies on seaside bluffs. These entertaining and endearing black and white seabirds with fire-engine-red feet help us understand the health of fish prey populations. Find out more at the Pigeon Guillemot Research project website.
How you can help, right now
Be the Voice for Birds
Decision makers need to hear from you. Sign up for Audubon Washington's Action Alerts and you will have an opportunity to weigh in on proposals that impact birds.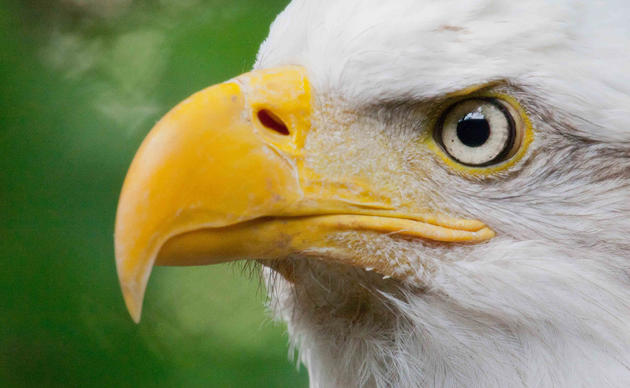 Get Involved
Birds need YOU! Get involved in helping to preserve our birds and their habitats today. There is something for everyone!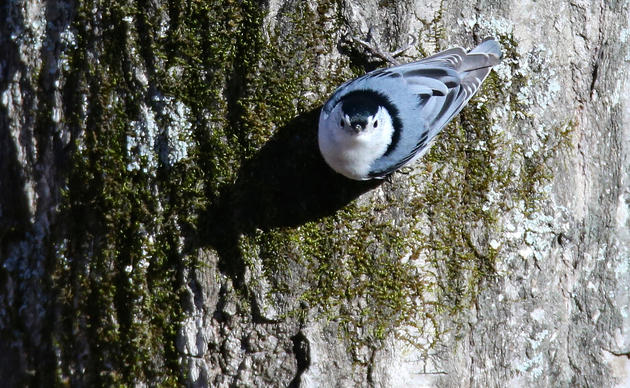 Take Action on Climate Change
Does your decision maker know that climate change is number one threat to birds? Ask for their help to protect the birds, the places, and the planet we love.