About Us
Staff
Meet the staff of Audubon Washington
Dr. Deborah Jensen, Executive Director
206-652-2444 x111
email
Deborah has over 25 years of executive experience leading conservation, education and scientific organizations. While CEO at the Woodland Park Zoo she led a successful public-private partnership with the city of Seattle, expanded the zoo's field conservation programs to 35 projects worldwide, created the zoo's first sustainability plan, and oversaw the opening of Zoomazium the first Leeds Gold certified building at any zoo. As VP for Conservation Science for The Nature Conservancy, she led a team of scientists helping to identify and steward networks of lands and waters that could sustain biodiversity in the face of multiple ecological changes. Earlier in her career she worked for California Department of Fish and Wildlife and had boots on the ground in each county of that state. Deborah currently serves on the Puget Sound Leadership Council and the Board of Climate Solutions. She is a past-chair of the Washington Wildlife and Recreation Coalition. She has an MS and PhD in Energy and Resources from UC Berkeley. When not bird-watching or hiking she might be found tasting or creating hand-crafted chocolates with her husband.
Dr. Trina Bayard, Director of Bird Conservation
206-652-2444 x109
email
In addition to her formative experiences exploring Puget Sound tide-pools and Cascade mountain meadows, Trina's path to Audubon includes more than ten years of experience on a broad range of plant and wildlife studies in eastern Oregon, coastal California and coastal Connecticut including her doctoral research on Saltmarsh Sparrows. Trina's perspective is shaped by her experience working in the public and private sectors and her studies and travel in East Africa and Southeast Asia. She brings to Audubon a dedication to advancing bird conservation in a way that is scientifically relevant, inclusive of the diverse constituencies making up our state and flyway, and mindful of how future generations may connect with and be inspired by birds.
Ben Silesky, Field Organizer
425-830-5753
email
Ben is focused on bringing Audubon's climate science front and center through community engagement, grassroots mobilization, and chapter capacity building. He is an inspirational story teller, trainer and organizer, and is passionate about strengthening the civic engagement of the Audubon network in Washington. He has been a field manager for Carbon Washington, the ACLU, and the Southern Poverty Law Center, empowering individual citizens to make a difference in their community by focusing on coalition building, creativity, and leadership development. Ben has a BA in Media, Communication and Political Culture from the Johnston Center for Integrative Studies at the University of Redlands. He enjoys making short films, playing his synthesizer keyboard, and cross country skiing in the winter months.
Adam Maxwell, Campaigns Manager
802-999-2460
Adam originally hails from Florida, but had his first glimpse of a life best lived outdoors on teenage hiking trips to Vermont. He truly fell in love with the great outdoors when he moved to Seattle for graduate school. After finishing up his education at UW he took a job with the Washington Wildlife and Recreation Coalition advocating for strengthened and more fully-funded habitat and outdoor recreation grant programs at the state and federal level. More recently, Adam spent a few years with his partner in Vermont directing field operations for the state's largest environmental advocacy organization before returning to the Pacific Northwest in March of this year. He lives with his partner and 8-year-old rescue dog in the Madison Valley neighborhood of Seattle and takes great pleasure in hiking all over Washington state, trail-running in Seattle's urban forests, and playing ice hockey with friends.
Teri Anderson, Chapter Network Manager
206-495-5036
email
Teri supports Washington's 25 amazing Audubon chapters. Having served in the Peace Corps in Mexico and as a National Park Ranger in Alaska, Teri recognizes the unrivaled power of grassroots volunteer networks to make real change in conservation. Her work in community science in Mexico engaged local, Indigenous youth in bird monitoring, resulting in new conservation policy and the arrival of ecotourism to the area. Teri published a field guide to birds of the Sierra Gorda Biosphere Reserve and a visitor's guide to the National Park of American Samoa. She has a BA in Journalism and Foreign Languages and a MS in Natural Resource Management from the University of Alaska Fairbanks. She performs with the Market Street Singers, trains outdoor guides for Ballard Kayak, and lives on a sailboat.
Susan Paulsen, Field Organizer for Eastern Washington
510-708-0723
email
Susan serves as Audubon Washington's Field Organizer for Eastern Washington. Her journey to Audubon includes over 20 years in science education focusing on environmental and geological studies. Her passion for birds took her to Australia to do research on bird species in the Atherton Tablelands Rainforests, as well as spending summers in the Sierra Nevada mountains to mist-net and band warblers. Susan is currently a Ph.D. candidate working on her dissertation in STEM Curriculum and Instruction with a focus on individuals and their stages of concern during a change process - a relevant concept when discussing bird conservation and the need for change in climate action policies. Susan lives in Sequim with her husband and dogs where they train for competitive dog sports and enjoy the Olympic trails.
How you can help, right now
Be the Voice for Birds
Decision makers need to hear from you. Sign up for Audubon Washington's Action Alerts and you will have an opportunity to weigh in on proposals that impact birds.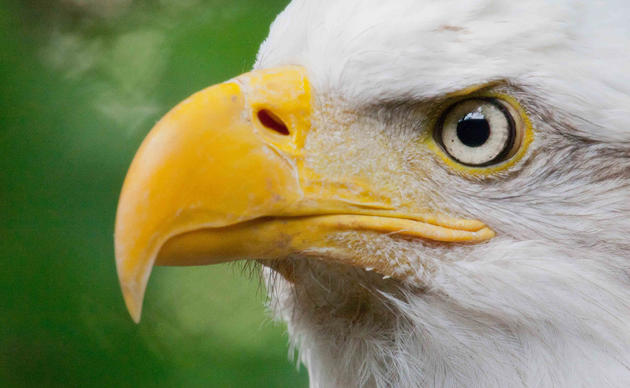 Get Involved
Birds need YOU! Get involved in helping to preserve our birds and their habitats today. There is something for everyone!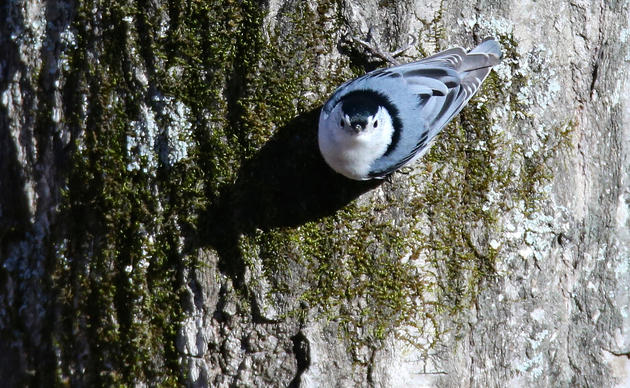 Take Action on Climate Change
Does your decision maker know that climate change is number one threat to birds? Ask for their help to protect the birds, the places, and the planet we love.