About Us
Board of Directors
Meet our volunteer Board of Directors
Catherine Conolly, Audubon Washington Board Chair
Catherine Conolly is an ecologist, with expertise in wetlands botany, listed species of plants, birds and animals, and in habitat restoration. Cathie was a researcher for King County, then spent over twenty years as a consulting ecologist, and taught as an adjunct professor at UW in wetlands flora. Now retired, Cathie loves birding, searching for rare plants, gardening, and hiking.
Greg Rock, Executive Director, Clean and Prosperous America Greg is an energy engineer with a background in clean energy policies who served as the public buildings energy efficiency lead for the Washington State Energy Office for three years. Greg founded the Green Car Company, which introduced the first Smart Cars and municipal PHEV conversions to the United States and campaigned for the nation's first carbon tax initiative. From 2015-2020 Greg lobbied the WA State legislature and drafted the WA Sustainable Farms and Fields Act, which contributed to the creation of the $2 billion USDA Climate Smart Commodities program and $20 billion for sustainable agriculture within the Inflation Reduction Act. Greg is the Executive Director of both 1.5°Climate Strategies Group and Clean & Prosperous America.
Sue Byers, Assistant provost, Antioch University, Seattle
Sue currently serves as Assistant Provost/Chair and Director of the Urban Environmental Education M.A.Ed. program at Antioch University Seattle. She provides leadership and supervision for all campus-based offices and activities that support students and student-focused administrative services, including Integrated Student Services, Veterans Affairs, Diversity Services, and other campus-based staff employees. Sue leads campus diversity, equity, inclusion and anti-racism efforts and serves as Title IX Officer for Antioch University Seattle Campus. Previously at Antioch she served as Chair and Director of the Urban Environmental Education graduate program. She directed graduate program, academic oversight, student management and partnership development. In addition, she led the design and delivered near- and long-term strategic plan; led the institutional interface with Antioch University Seattle, institutional strategic partners, and supervises faculty and staff. Prior to joining Antioch University in 2014, she served as Chief Academic Officer at the College Success Foundation (CSF) where she led the replication effort of the foundation programs in Washington State and the District of Columbia; provided oversight for the creation and delivery of college preparation as well as bachelor's degree attainment supports for low income and underserved youth. Sue began her career in education at Seattle Public Schools (SPS) where she directed college access and readiness programs for middle and high school students and served as special project director in support of the Superintendent. Education: B.A. from Evergreen State College and her M.A. in Human Development with a specialization in Leadership in Education, Administration and Supervision from Pacific Oaks College.
Sahkiya Brakebill, Senior Manager at Childhaven
Sahkiya is a passionate professional dedicated to improving our world through relationships, a mindset which extends through her work as she collaborates with clients, partners, and community. She is currently Senior Manager of Childhaven's IECMH (Infant & Early Childhood Mental Health) Hub where her ten plus years of teaching experience, marketing and communications expertise, and dedication to community partnership and impact come together. Her wide breadth of skills also includes non-profit Board management, event planning, fundraising, and administration. Sahkiya embodies a compassionate, humanistic, and holistic approach to her work, driving positive change and leaving a lasting imprint on organizations and individuals she serves. In her free time Sahkiya can be found hugging trees, climbing mountains, and speaking to animal friends.
Elizabeth McManus, Managing Principal at Ross Strategic
Elizabeth has over 25 years of experience in collaborative process design and facilitation, program assessment and evaluation, project management, and strategic planning for environment and natural resources programs in Washington State. Supporting both regional and local efforts in protection and recovery, she works most comfortably at the intersection of science, policy, and practical on-the-ground implementation. She is well-versed in working with state, federal, and tribal governments, and other interested parties on conservation, restoration, and recovery projects throughout the region. Having served on Boards for several terms, Elizabeth is very familiar with the function, culture, and communication of an engaged Board. Raised on Puget Sound, she is an avid birder and particularly enjoys birds of the eastern Cascade slopes and coastal Puget Sound.
Regional Chapter Representatives
Judy Hallisey, Eastern Washington Chapter Representative
Grandmother and activist, living the good life in Cle Elum, WA. I am an avid hiker who enjoys all the birds I observe in all seasons and across varied landscapes. After raising two children and working as a forester, wildland hydrologist and firefighter, I retired as US Forest Service District Ranger on the Cle Elum Ranger District. I am the past president of Kittitas Audubon, involved in Rotary, The Checkerboard Partnership, and Mountains To Sound Greenway. I am a graduate of the Climate Reality Project. I believe climate change is the greatest threat to all the things I love in nature and to our human population.
University of Idaho: Bachelor's of Science, Forest Resources; Master's of Science, Watershed Science.
Don Rose, Southwest Washington Chapter Representative
Robert Kaye, Northwest I Chapter Representative
Judy Willott, Northwest II Chapter Representative
Dan Streiffert, King County Chapter Representative
How you can help, right now
Be the Voice for Birds
Decision makers need to hear from you. Sign up for Audubon Washington's Action Alerts and you will have an opportunity to weigh in on proposals that impact birds.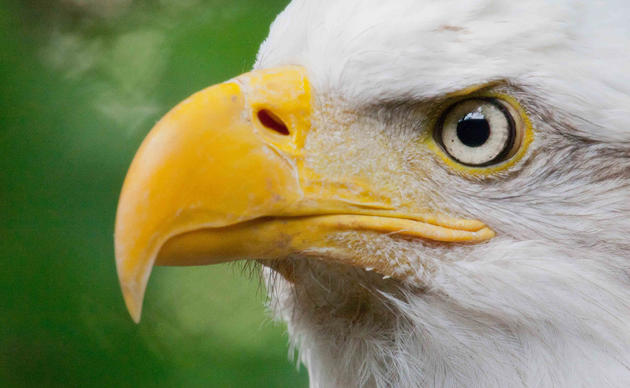 Get Involved
Birds need YOU! Get involved in helping to preserve our birds and their habitats today. There is something for everyone!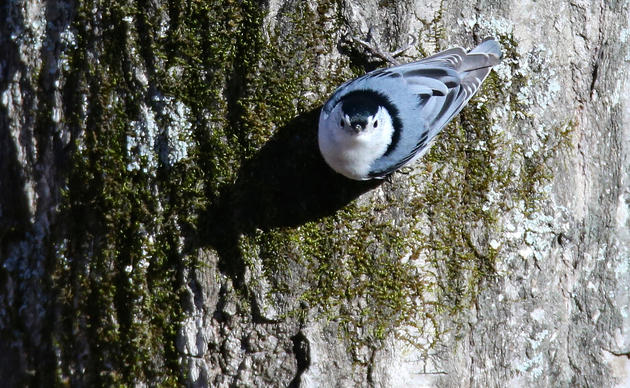 Take Action on Climate Change
Does your decision maker know that climate change is number one threat to birds? Ask for their help to protect the birds, the places, and the planet we love.