On December 9, 2020 Audubon members from across the state came together for our first-ever Audubon in Washington Virtual Advocacy Day. In these strange times of virtual meetings, physical distancing, and political uncertainty, it's more important than ever to share our passion for birds and the places they live with decision-makers.
With just over a month to go until the 2021 legislative session commences, over 80 Audubon members met with 25 different legislators to share our policy priorities.
After a month of training and preparation, our advocates were fully equipped to lobby their legislators to support Audubon Washington's 2021 legislative agenda, A Climate for Conservation. This agenda calls on the state legislature to make significant investment in conservation priorities from Puget Sound to the Sagebrush Sea while also pursuing clean energy and climate resilience.
For two of our advocates, students involved with Model UN, it was their first time in a contituent meeting.
"It was a lot of fun to be there and hear what the legislators had to say. I gained a lot of great insight today that I will bring back to my clubs." -Elisha Gill, Model UN
"I'm thankful for this opportunity that Audubon provided to both of us. I am planning on speaking with my Model United Nations club about working to do our part in fighting against climate change and also how to stay active in local politics (maybe by writing some mock bills/policies to share with our local leaders). It was nice to see politicians take their time to listen to what we have to say, it was fun." -Imraa Omar, Co-Founder/Vice President of Young Learners Association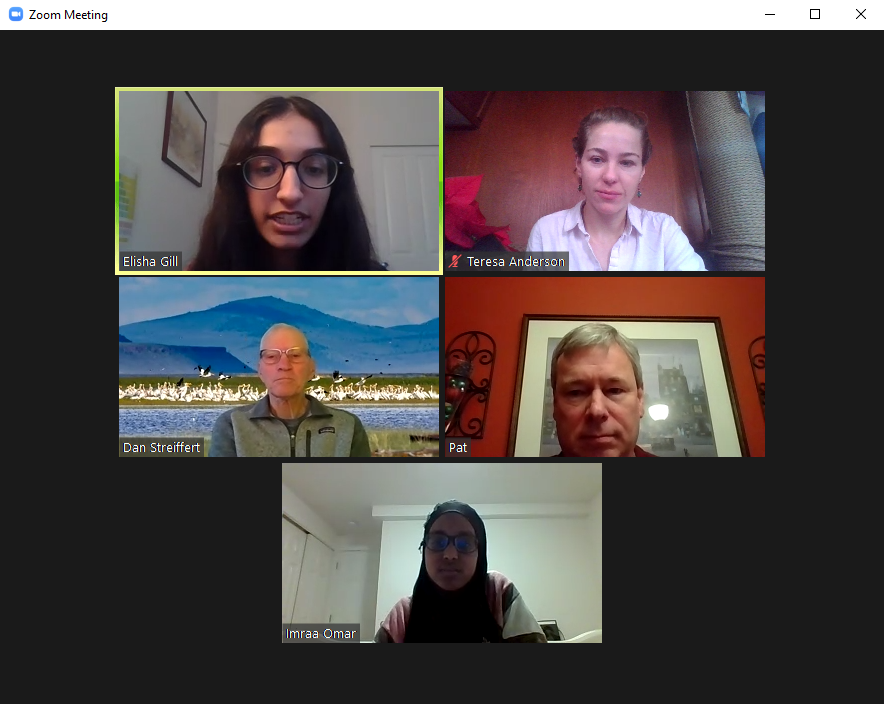 Specifically, legislators were asked to ensure that the Department of Fish and Wildlife is funded at a level that allows them to protect birds and other wildlife in a changing climate. We also called for major capital budget investments in landscape restoration through the state Recreation and Conservation Office.
Another important aspect of these meetings was sharing the local impacts of climate change on our favorite bird populations. Leveraging Audubon's Birds and Climate Visualizer, Audubon members brought the climate crisis to life for our state's decision-makers, showcasing which backyard birds are most at risk in a changing climate. This tool helped clarify the importance of the climate change policy priorities in our 2021 legislative agenda.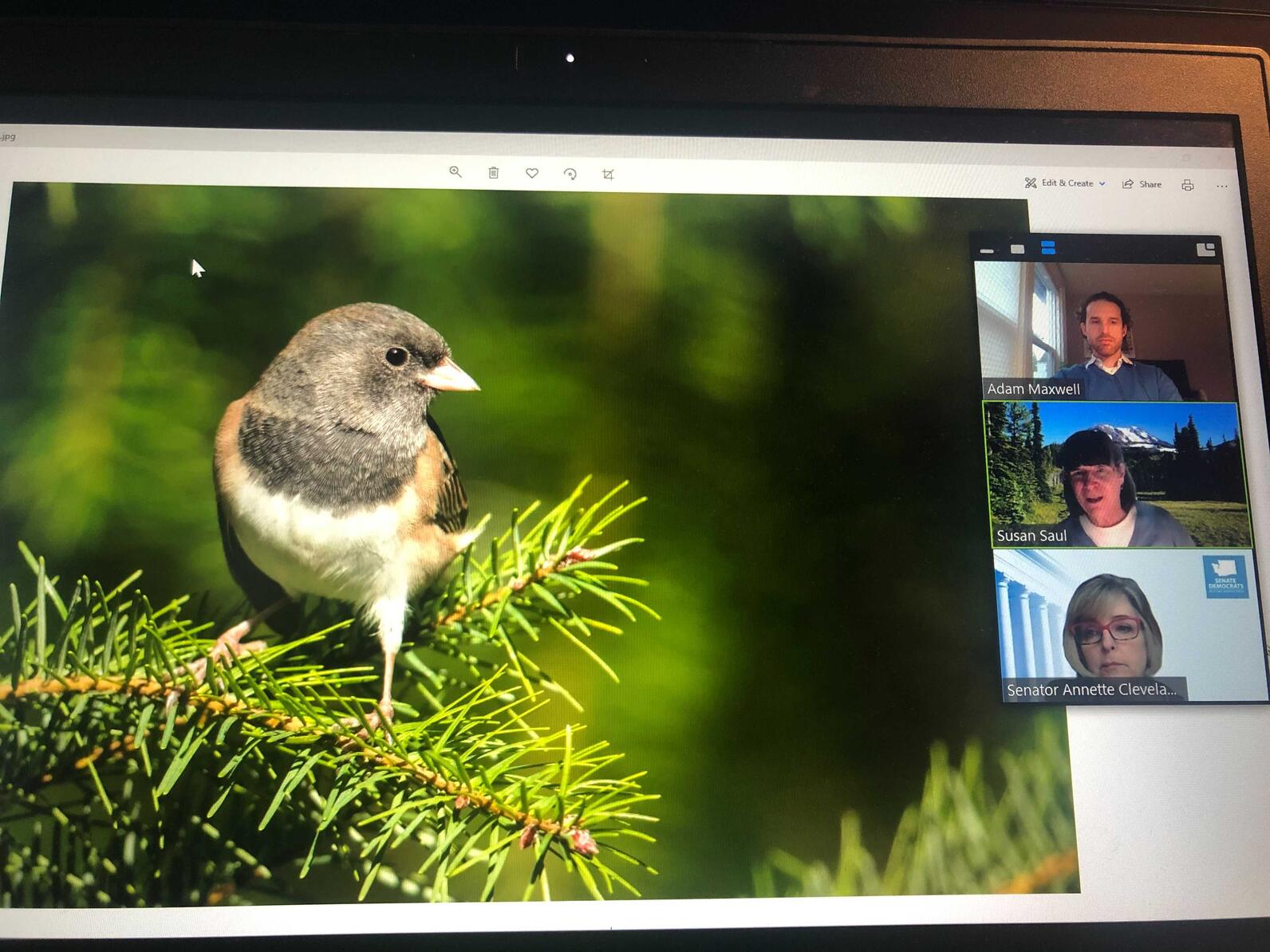 Focused on transportation emissions and resilience, our climate policy priorities for 2021 are a Clean Fuel Standard and updating the Growth Management Act to include climate change and equity. The next decade will be critical for transitioning our communities to clean energy and fostering resilience in the face of increased climate hazards. Audubon members shared our commitment to climate justice by insisting that our state's climate policies focus on addressing long-standing racial and economic inequities in our communities. In this decade of transition, we must ensure the most vulnerable members of our community are at the heart of our policy-making.
As we head into an all-remote legislative session, Audubon chapters and members are well-positioned to play a key role in advancing policies that restore landscapes and combat climate change. To help support our ambitious legislative agenda, sign up to be a member of our action network by visiting join.birdscan.win.