Important Bird Areas
Important Bird Areas in Washington
Washington has identified 75 Important Bird Areas.
Worldwide, more than 10,000 Important Bird Areas (IBA) have been identified. The United States has documented more than 2,100 IBAs. There are thousands more in Canada, Mexico, and throughout Central and South America.
An Important Bird Area is a site, terrestrial or aquatic, that provides essential habitat for one or more species of birds during breeding, wintering, and/or migration. The purpose of the IBA program is to identify sites essential to maintaining naturally occurring populations of birds, and to steward those sites for long-term conservation.
With the assistance of the Washington Department of Fish and Wildlife, Audubon began identifying Important Bird Areas in Washington in 1998. In 2001, we published Important Bird Areas of Washington, describing the first 53 IBAs in our state (regional links below). As with all IBA programs, Washington's IBAs were chosen carefully, using standard biological criteria and expert ornithologists' review.
Audubon Washington conducted several additional rounds of IBA identification since the publication of Important Bird Areas of Washington, resulting in a total of 75 IBAs covering habitats as varied as the open waters of the Pacific Ocean and the arid shrub-steppe east of the Cascades. Through bird surveys and site monitoring, citizen-scientists are an invaluable part of our IBA effort.
Landowners and managers, planners, and the public can learn more about the IBA program, and can search Audubon Washington's IBA database for specific information about individual locations.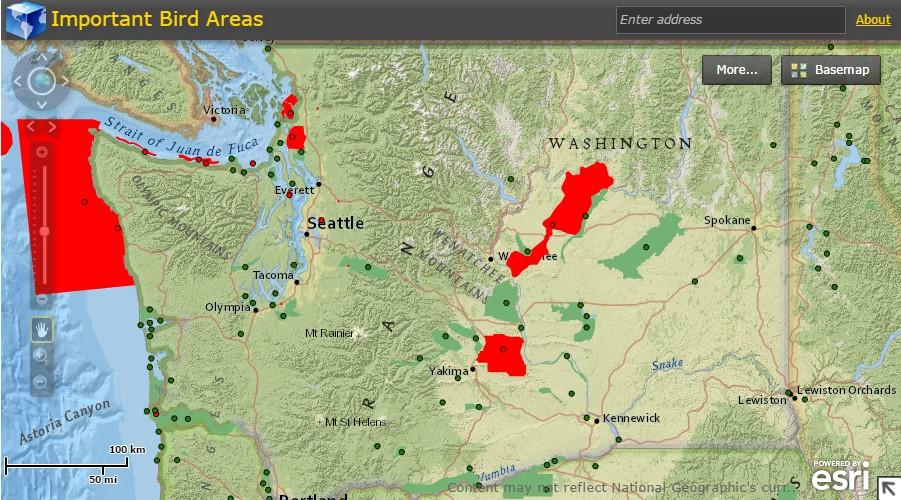 Resources
Important Bird Areas Fact Sheet
Audubon Washington IBA Database
How you can help, right now
Be the Voice for Birds
Decision makers need to hear from you. Sign up for Audubon Washington's Action Alerts and you will have an opportunity to weigh in on proposals that impact birds.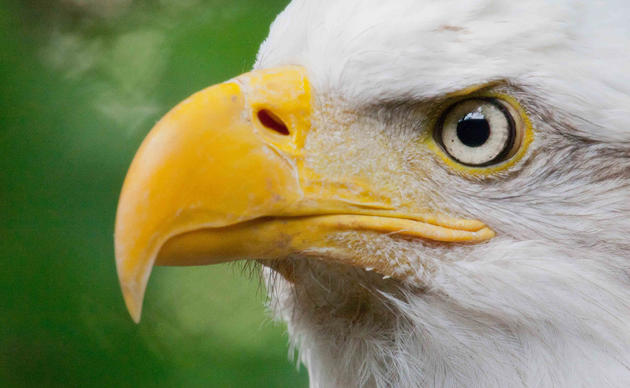 Get Involved
Birds need YOU! Get involved in helping to preserve our birds and their habitats today. There is something for everyone!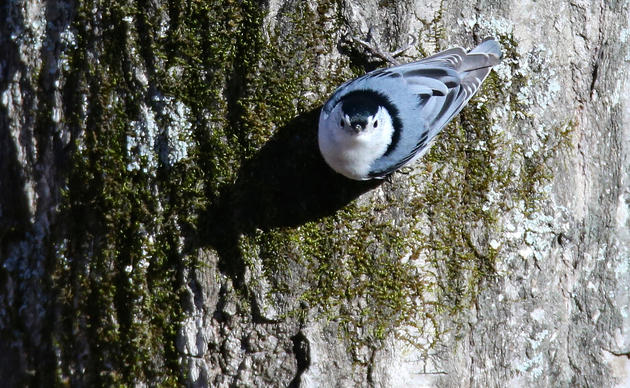 Take Action on Climate Change
Does your decision maker know that climate change is number one threat to birds? Ask for their help to protect the birds, the places, and the planet we love.