Volunteer at a Grouse Lek 2015
Experience the pleasure of dancing grouse at eastern Washington Important Bird Areas.
There's nothing like a Columbian sharp-tailed grouse (Tympanuchus phasianellus columbianus) display to usher in a Northwest birdwatcher spring! Spokane Audubon Society, in partnership with the Washington Department of Fish and Wildlife (WDFW) and the Spokane Office of the Bureau of Land Management (BLM), is seeking volunteers to experience this pleasure.
Volunteers will assist with data collection on the status of Sharp-tailed Grouse and Greater Sage-Grouse (Centrocercus urophasianus) in various locations in Douglas, Lincoln and Okanogan counties. Locations may include the Leahy Junction-Moses Coulee, Douglas Creek and Lake Creek Important Bird Areas. Using WDFW protocols, data collection activities will include lek monitoring and tracking newly released radio-marked birds. Training will be provided by project staff and volunteers.
Lek monitoring will occur during March through May 2015. Volunteers will register and track hours with the Washington Department of Fish and Wildlife. Mileage reimbursement and per diem will be provided through an ALEA grant managed by the Spokane Audubon Society.
This Grouse Recovery Project, overseen by the WDFW, is considered essential to the survival of sharp-tailed and sage-grouse in Washington. Both species are state listed and the sage-grouse is a federal candidate for listing. Habitat degradation and fragmentation are the main contributors to the dramatic population declines of the past several decades. Recent recovery efforts, including the Lincoln County Prairie Grouse Recovery Project, show evidence of stabilizing the state's population of both species.
For seven years, the WDFW has captured sharp-tailed grouse in Idaho and trans-located them to the Recovery Area to bolster a greatly diminished residual native population and improve genetic diversity. Greater sage-grouse were extirpated from this historic range by the end of the 1980s. The WDFW has trans-located sage-grouse from Oregon for the past five years to re-establish a population in the area. The wildlife recovery efforts have been accompanied by the acquisition of public lands by the WDFW and the BLM and public and private habitat restoration work.
Trans-located birds are radio collared and tracked to determine home range and reproductive activity and success. Annual lek monitoring provides the state's census data for both species. These data and other research have yielded valuable information to support habitat restoration decisions. Volunteer assistance with data collection is an important contribution to the recovery efforts.
Volunteers may participate in one or more counts from March-May. Bring binoculars and wear warm clothes. Register at the WDFW CERVIS website: http://wdfw.wa.gov/about/volunteer/ and choose EVENTS: Lek Surveys and Other Grouse Recovery. For more information contact Kim Thorburn, Spokane Audubon Society, at kthorburn@msn.com.
How do I sign up?
It is a multiple-part process.
Register on CERVIS at http://wdfw.wa.gov/about/volunteer/ as a volunteer with WDFW.
Under EVENTS, scroll down to project Lek Surveys and Other Grouse Recovery. Be sure to fill out all the on-line forms.
AFTER the WDFW registration is completed, the Audubon project leader, Kim Thorburn, kthorburn@msn.com will contact you for 2014 monitoring sites and dates.

Details for Volunteering
Q: Who are the trainers?
A: Kim Thorburn, Spokane Audubon Society. Washington Department of Wildlife:Mike Atamian, Assistant District Wildlife Biologist; Juli Anderson, Swanson Lakes Wildlife Area Manager and Mike Finch, Asst. Manager.
Q: Where are the lek counts?
A: Douglas and Okanogan counties have various locations. Lincoln County counts will be at the Swanson Lakes Wildlife Area which is 10 miles south from Hwy 2 and the town of Creston.
Q: When are the lek counts?
A: March through May. Dates TBA.
Q: Do I have to attend all lek counts?
A: No. We will accommodate your schedule. You may attend one or more training and counts from March through May.
Q: What is the time commitment?
A: Essentially one day for the initial lek count. The training is held on-site the afternoon before the count and count is early the next morning. Additional data collection may be one morning per lek count.
Q: Where can I stay for the training and counts?
A: Lincoln County counts: There are free cots at Swanson Lakes Wildlife Area Headquarters building for volunteers, and primitive camping. Motels are in Wilbur and Davenport. (Creston does not have a motel) http://www.visitlincolncountywashington.com/Accommodations.html#Creston
Creston has breakfast/lunch café, no dinner. Cafes are in Wilbur and Davenport.
The project has a travel trailer for Douglas and Okanogan county sites.
Q: What does the per diem cover?
WDFW ALEA grant will reimburse mileage and meals.
Q: What are volunteer requirements?
A: Beginning birding skill and be able to walk up to one mile. Equipment: binoculars, (scope optional); warm clothing and boots (gaters to keep boots/feet dry); 4-wheel drive car/truck optional.
How you can help, right now
Be the Voice for Birds
Decision makers need to hear from you. Sign up for Audubon Washington's Action Alerts and you will have an opportunity to weigh in on proposals that impact birds.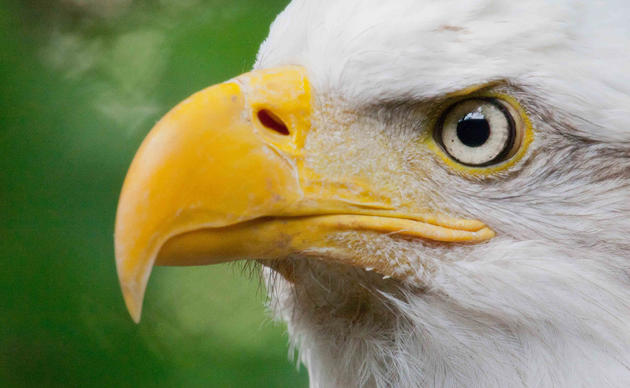 Get Involved
Birds need YOU! Get involved in helping to preserve our birds and their habitats today. There is something for everyone!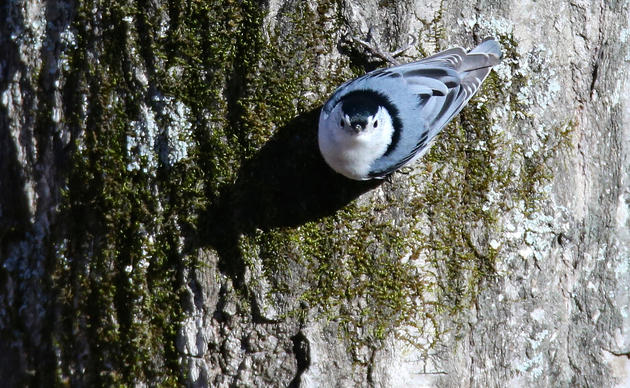 Take Action on Climate Change
Does your decision maker know that climate change is number one threat to birds? Ask for their help to protect the birds, the places, and the planet we love.