Working Lands
Songbird Survey in Eastern Washington
Monitoring the birds of the sagebrush sea.
Audubon Washington and local Audubon chapters work together to protect the bird life of the sagebrush steppe in Eastern Washington. At the core of our efforts is the Sagebrush Songbird Survey, a community science project developed in partnership with the Washington Department of Wildlife (WDFW). The data collected in this multi-year, million-acre survey helps us find the best remaining habitat areas for sagebrush birds in our state. Our three target species - Sagebrush Sparrow, Sage Thrasher, and Brewer's Sparrow - function as "umbrella" species for other birds with similar sagebrush and shrub steppe habitat associations. Having a better understanding of where our target birds occur helps us pinpoint high priority areas for conservation of sagebrush ecosystems.
The breeding songbird data collected through the survey is housed in eBird and will be used to validate the Western Governors Association Crucial Habitat Assessment Tool distribution models and update the WDFW Priority Habitat Species database. Ultimately, the Sagebrush Songbird Survey project will inform large-scale conservation projects and help wildlife values become incorporated into multi-state land use, transportation, and energy and climate planning.
Please join us for our final field season!
Looking for an opportunity to bird off the beaten path in Eastern Washington and make a difference for conservation science? Our 2019 field season starts soon and runs April 11 - June 15. New volunteers must complete a training workshop to participate. You'll meet fellow volunteers and program leaders, learn or refresh your bird identification skills, practice using our field survey protocol, and reserve your 2019 survey sites.
If you're a new volunteer, please select a training session either March in Puget Sound & Tri-Cities, April 6 in Kittitas County, or April 7 in Moses Coulee and RSVP to the local leaders listed below.
Questions? Please contact Christi Norman, Program Director, Audubon Washington.
Classroom Training
Date: March 23, 2019, 10am - 2pm
Location: Richland Community Center, 500 Amon Park Dr., Richland, WA 99352
RSVP: Robin Priddy for exact location and driving directions.
Date: March 16, 2019, 9:30am - 3:30pm
Location: Kirkland Fire Station #26, 9930 124th Ave. NE, Kirkland, WA 98033
RSVP: Cindy Easterson for exact location and driving directions.
Field Training
Date: April 6, 2019, 10am - 4pm
Location: Whisky Dick Wildlife Area from Old Vantage Hwy
RSVP: Richard Scranton for exact location and driving directions.
Date: April 7, 2019, 8am - 2pm
Location: The Nature Conservancy Moses Coulee Field Station, Ephrata WA
RSVP: Lindell Haggin for exact location and driving directions.
Prefered Survey Dates
April 11-21, 2019
May 2-12, 2019
June 1-9, 2019
For more information about the Sagebrush Songbird Survey, contact Christi Norman, Audubon Washington.
Partners
The sagebrush songbird survey is part of a collaborative partnership between the National Audubon Society and ESRI. This partnership has allowed chapter leaders to develop new skill sets, teaching each other best practices for survey site selection. Using online ArcGIS techniques we created new processes to assess survey sites which are then groundtruthed by project volunteers.
Volunteer Resources
Sagebrush Songbird Survey Annual Reports
Field Documents
Training Resources
Videos
Program Contact
Christi Norman, Audubon Washington
Funders
Intermountain West Joint Venture
Larkwire
Washington Department of Fish and Wildlife
How you can help, right now
Be the Voice for Birds
Decision makers need to hear from you. Sign up for Audubon Washington's Action Alerts and you will have an opportunity to weigh in on proposals that impact birds.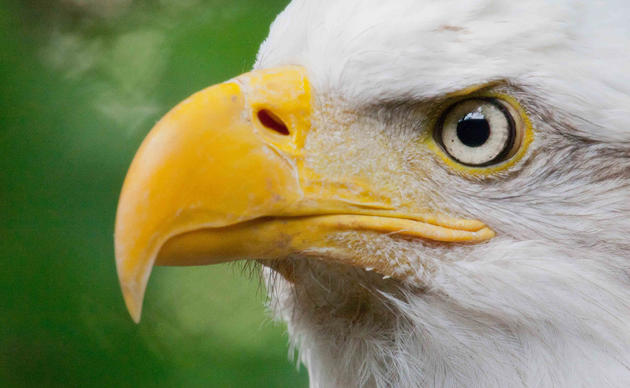 Get Involved
Birds need YOU! Get involved in helping to preserve our birds and their habitats today. There is something for everyone!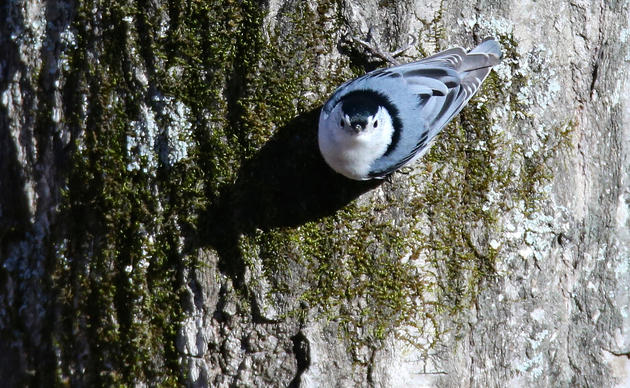 Take Action on Climate Change
Does your decision maker know that climate change is number one threat to birds? Ask for their help to protect the birds, the places, and the planet we love.