For the second year in a row, Audubon chapters in Washington gathered virtually for the annual Audubon Council of Washington (ACOW) meeting. We met with 89 participants representing 23 of the 25 Washington chapters, state and national boards, and Audubon staff. Audubon's acting CEO, Dr. Elizabeth Gray, presented the keynote on National Audubon's vision for the future, and Chief Equity, Diversity and Inclusion Officer, Jamaal Nelson, spoke about becoming an organization where everyone belongs.
Our theme, "Together for Birds", was chosen when we thought we would meet in-person in Eastern Washington. When we pivoted to a virtual format, we kept the theme because we have learned over the past year and a half that we can still work together for birds even in a virtual format. In fact, a participant survey after the meeting showed that 73% of our attendees would not have participated if our meeting was not offered virtually.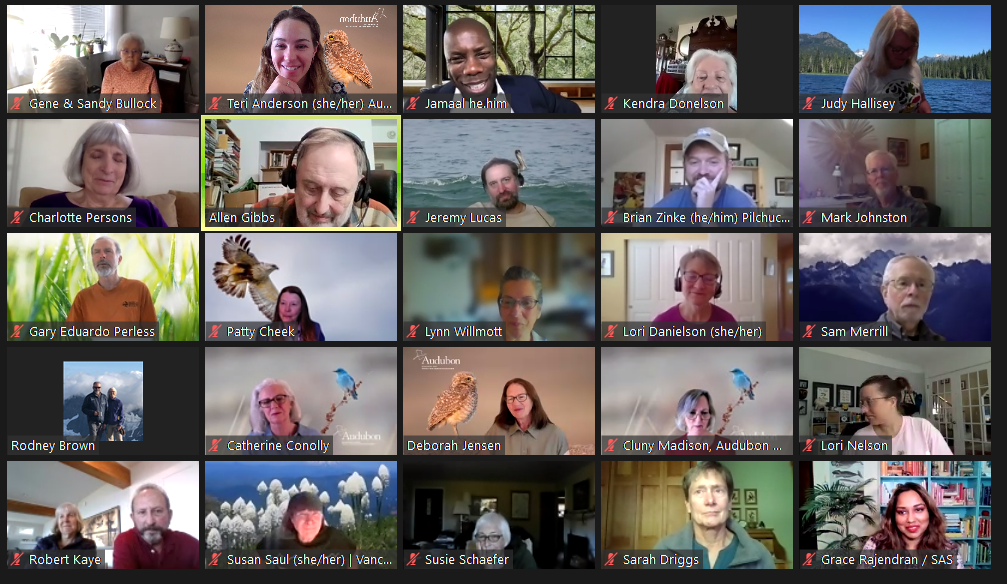 Our goal was to further Audubon's ability to connect and energize its full network in Washington while strengthening capacity to achieve conservation success statewide. By offering interactive workshops and panels focused on opportunities within Strategic Plan themes, we were able to reach this goal.
70% of participants reported leaving inspired and engaged
67% came away with a stronger connection to the state and national Audubon network

65% left with the knowledge, tools and support to engage in the 2022 legislative session

77% had a better understanding of climate and clean energy work in Washington

68% were inspired to move Equity, Diversity, Inclusion and Belonging goals forward in their chapter

73% said the virtual format enabled them to attend when otherwise they would not have attended in person.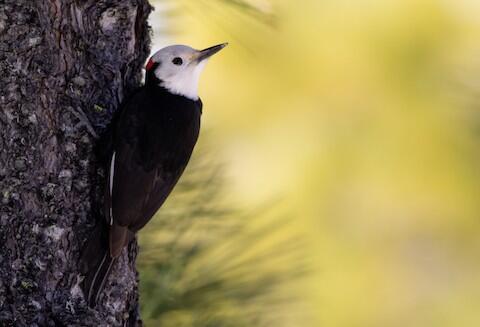 Each year during ACOW, the Helen Engle Volunteer of the Year Award is presented. The award recognizes an Audubon volunteer in Washington who has contributed outstanding service to our Audubon cause at the chapter, state, regional, or flyway level. It was inspired by Helen Engle, a founder of many Audubon chapters in Washington who was honored with a Lifetime Achievement Award during the 2013 National Audubon Convention in Skamania, WA. This is our statewide volunteer award given at ACOW. This year the award was presented to Skagit Audubon Society's Conservation Chair, Tim Manns.
Tim was nominated in recognition of years of contributions in leadership for several organizations that support birds, plants and other wildlife from the local area to the flyway perspective. His unique ability to combine the resources of area Audubon Chapters in cooperation with other conservancy groups has made real and positive contributions to the habitat and scientific understanding of Skagit County, the State of Washington and the Western flyway. Many congratulations to Tim. We are so lucky to have him!
If you were not able to attend ACOW, you can view the agenda, watch the recorded meetings below and access the links shared during the meeting: