We are saddened to share the passing of our dear friend, Harriet Bullitt. She was a conservationist, philanthropist, National Audubon Society Medal recipient, and Pacific Northwest icon.
Joining a distinguished cadre of environmental leaders including Rachel Carson, Robert Redford, and President Carter, Harriet was recognized in 2004 with the Audubon Medal for her six-plus decades of extraordinary leadership to wilderness conservation and community development.
"The strongest human emotion there could be is a sense of place," Harriet said.
She would spend her life putting those words into actions. As much as her environmental activism resulted in impacts far beyond the reaches of the Pacific Northwest, her sense of place never faltered. North Central Washington, especially the Leavenworth area, remained a vital connection throughout her life.
"Harriet was one of the most remarkable people I've ever known," said Denis Hayes, longtime CEO of the Bullitt Foundation. "Equally at home at the opera or horse trekking in the wilderness, Harriet was strategic, funny, charming, courageous, generous, and a deeply committed champion of the Land Ethic. She enhanced everything she touched."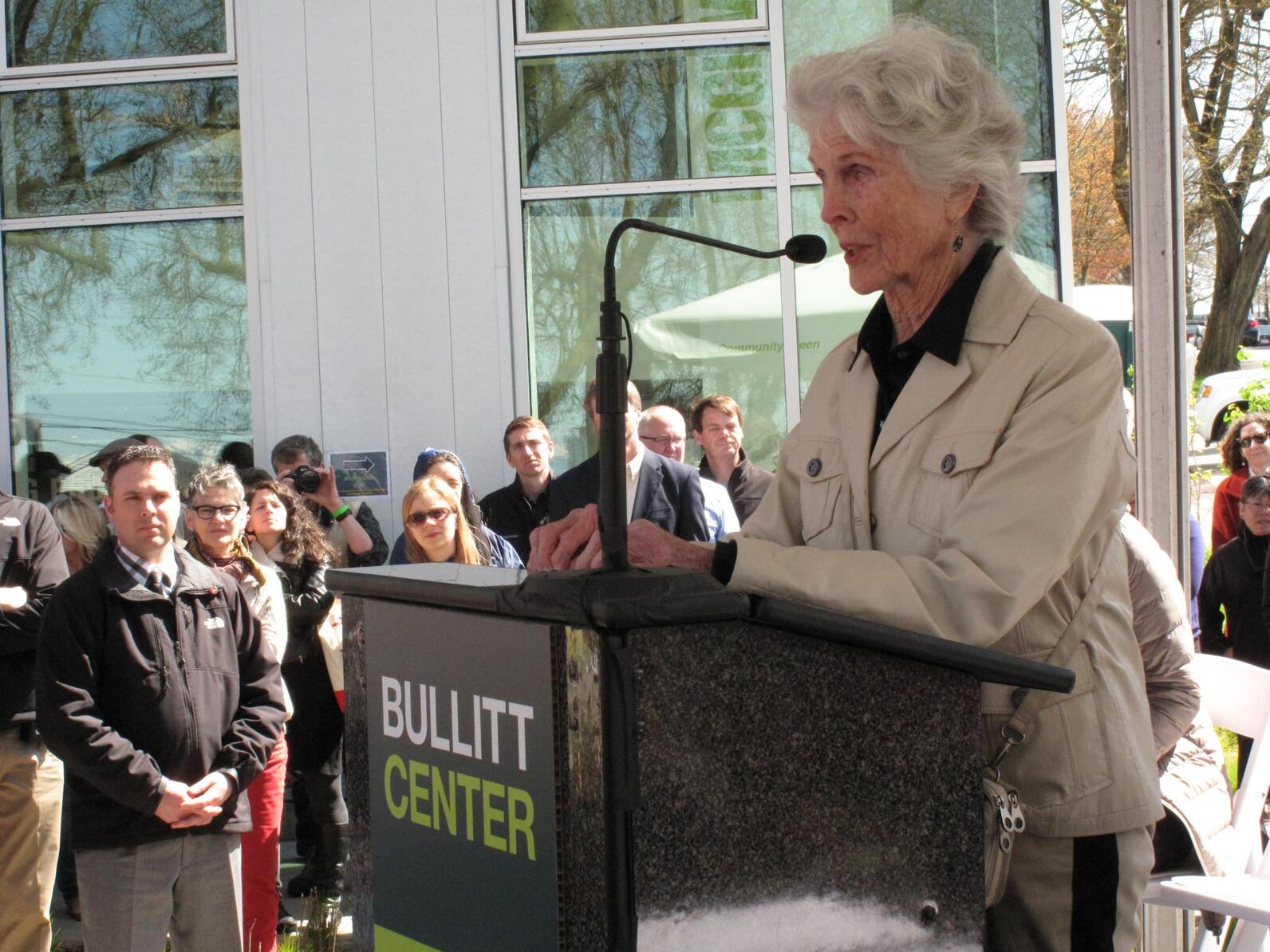 Harriet loved birds and was a beloved member of the Audubon family, both locally and as a board director at the National Audubon Society. Her leadership, generosity, and enthusiasm helped open access to countless adventures for fellow outdoors-seekers.
"We honor her work and her legacy and know her love for nature will live on through the places she helped protect," said Sean O'Connor, Audubon's Chief Development Officer.
Harriet's vision to share and create outdoor experiences in nature centers and expand nature education will continue to impact our community for generations to come. In the early 2000s, Harriet enthusiastically supported the development of the Seward Park Audubon Center in Seattle, whose location provided an opportunity to empower young people from under-resourced backgrounds through environmental education. Harriet's critical investment ensured the project campaign's success. Today, Seward Park Audubon Center is a thriving reminder of Harriet's passion for nature and her desire to create welcoming outdoor experiences for all.
Her foundations over the years provided more than $200 million in grants to support environmental and conservation causes, from the creation of the Great Washington State Birding Trail to restoration of the Green River, to protection of what is now the Hanford Reach National Monument, along with stewardship of the Bullitt Fireplace Trail in the "Issaquah Alps." She is also credited with preventing the logging of 800-year-old trees on Vancouver Island and the creation of the Cascade-Siskiyou National Monument in Oregon.
In addition to serving on the National Audubon Society's board, Harriet served on the boards of the Bullitt Foundation, KING Broadcasting, Icicle Creek Music Center, Icicle Creek Watershed Council, Reed College, Seattle Pacific Science Center, and The Nature Conservancy.
Please honor Harriet by taking time to enjoy and celebrate nature, and then join us in taking action to protect it.