WASHINGTON (July 26, 2021) – Today, Reps. Jared Huffman (D-CA) and Ed Case (D-HI) introduced the Sustaining America's Fisheries for the Future Act, a bill that reauthorizes the Magnuson-Stevens Fishery Conservation and Management Act (MSA), our nation's primary fisheries law. The new bill strengthens the law by better accounting for climate change, protecting coastal ecosystems, and factoring in the importance of forage fish, an essential food for seabirds.
"Climate change is already affecting the marine environment in dramatic ways. By incorporating climate change into regional fisheries management plans, this bill will secure the future of our seabirds, fisheries, and coastal communities," said Dr. Trina Bayard, director of bird conservation at Audubon Washington.
Seabirds are in crisis. Threatened by oil spills, overfishing, habitat loss, and getting accidentally hooked on fishing gear, seabird populations around the world have declined by 70 percent since 1950.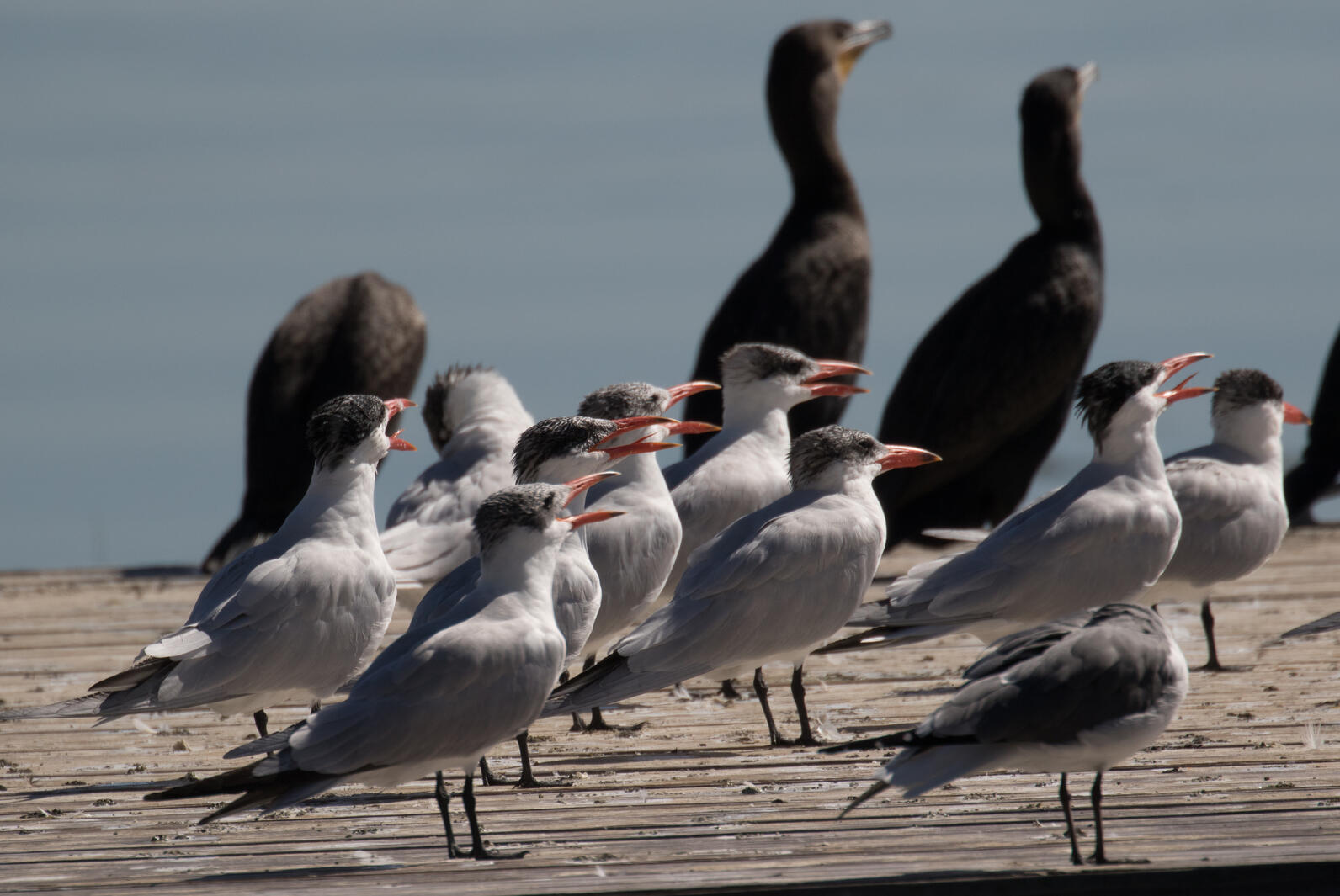 Seabirds rely on small, schooling fish known as forage fish to eat and to feed their chicks. Forage fish are not yet included in federal fisheries management, leaving them vulnerable to overfishing. Large fish, whales, and dolphins also feed on forage fish, making them essential for the commercial and recreational fishing industries as well as ecotourism.
"For 45 years, the MSA has successfully ended chronic overfishing and ensured a healthy, sustainable ocean economy," said Jessica Grannis, interim vice president of coastal conservation at the National Audubon Society. "Now it's time to plan for the ocean's future in the face of climate change. This new bill will ensure we are maintaining healthy fish populations and protecting important habitats like marshes and seagrass beds, which fish, seabirds and coastal communities all rely on."
The Sustaining America's Fisheries for the Future Act adds new provisions to the MSA, like accounting for the needs of seabirds and other predators when deciding how many forage fish can be caught. The bill also factors climate change into the fisheries management process, and provides better protections for coastal habitats like seagrass beds that serve as nurseries and feeding grounds for both birds and fish.
###
About Audubon Washington
Established in 1981, Audubon Washington works statewide with its 25 independent chapters and 35,000 members on the conservation of the sagebrush shrub steppe ecosystem in Eastern Washington, protection of coastal estuaries, and actions that address climate change, the number one threat to birds today. Through the Seward Park Audubon Center, it provides science, nature and environmental education programs for youth and families. Learn more at wa.audubon.org and on Twitter at @audubonWA
Contact: Dr. Trina Bayard, Trina.Bayard@Audubon.org