For decades, Audubon chapters have worked to conserve Washington's diminishing shrub-steppe habitat for the Sagebrush Sparrows, Sage Thrashers, and Greater Sage-grouse that depend on it. In 2014, Eastern Washington Audubon chapters joined forces with the Audubon Washington office and conducted the landmark Sagebrush Songbird Survey over five years. Starting in 2020 the chapters and Audubon Washington created the Shrub-steppe Conservation Committee to bring shrub-steppe science to bear in regional conservation.
Then in July of 2020, the Saddle Mountain Fire burned over 8,000 acres of vital shrub-steppe habitat in the Important Bird Area. It was the third fire in three years, which burned a total of 36,997 acres of habitat. Audubon's data from the Sagebrush Songbird Survey showed how important that burned habitat was for birds, and the importance of restoring it as quickly as possible before invasive cheatgrass took greater hold.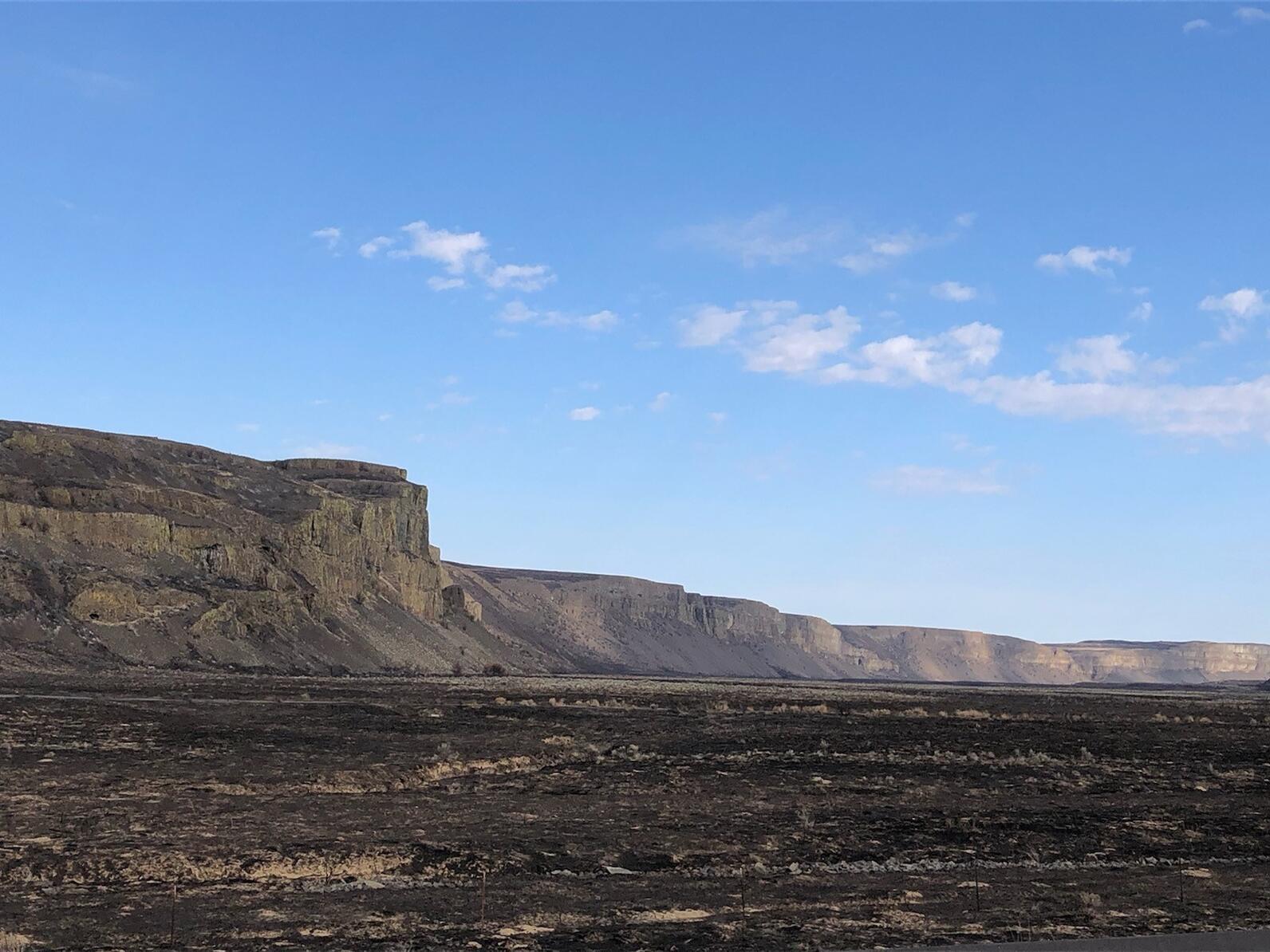 Lower Columbia Basin Audubon Society and Audubon Washington co-authored a letter to the US Fish and Wildlife Service (USFWS), US Department of Energy, and Yakama Nation ER/WM Program urging them to rehabilitate the burned areas as soon as possible, address critical fire prevention needs, and to work together to maintain the habitat in a functional ecological state. Five Audubon chapters signed on to the letter, along with Conservation Northwest and The Nature Conservancy in Washington. Thanks to the power of our Audubon network and partners, the letter went to the right decision makers and the Department of Fish and Wildlife began reseeding the area. Importatntly, the local Audubon chapter is developing a relationship with the local USFWS office supporting continued habitat rehabilitation.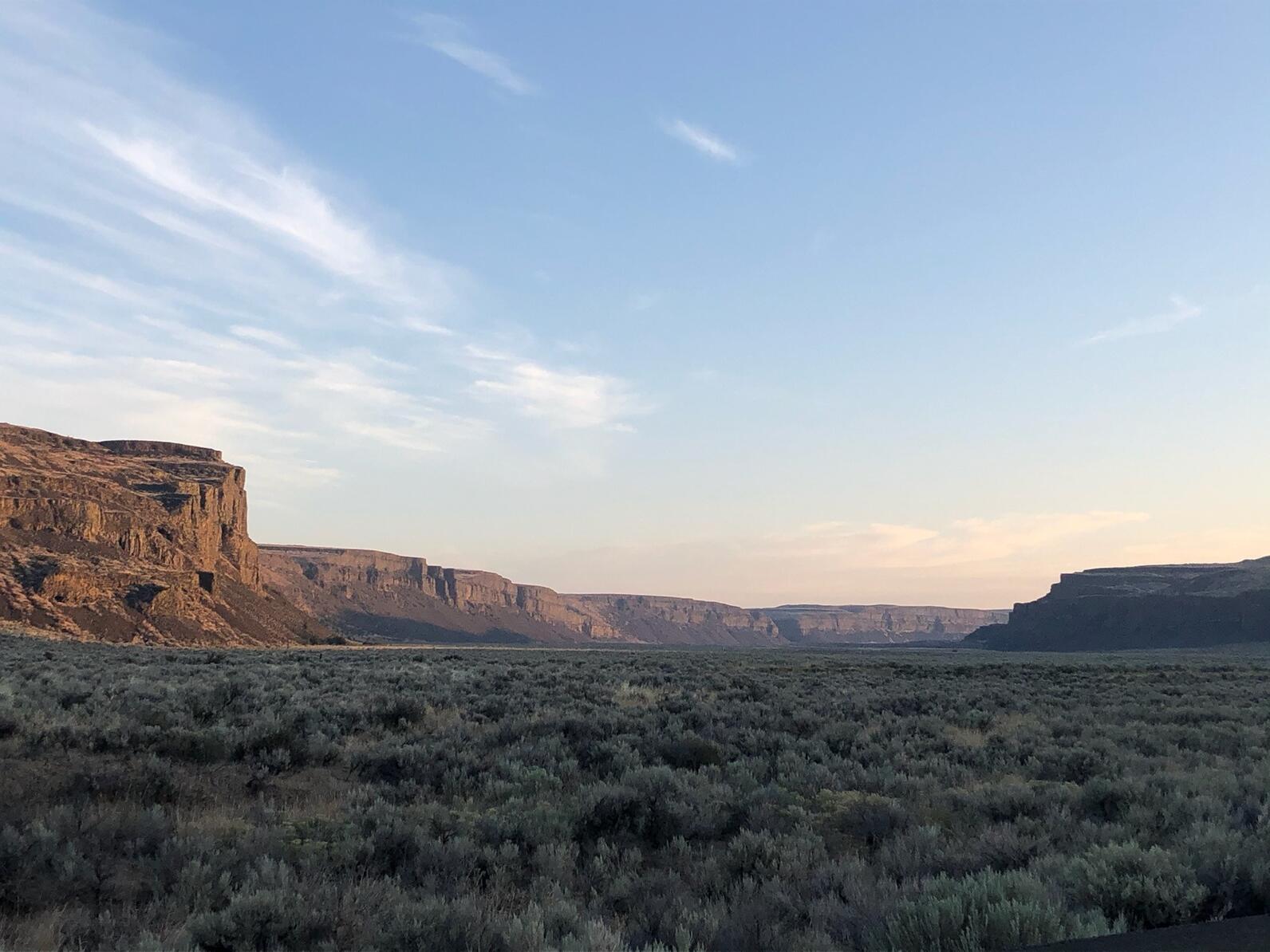 After the devastating fire season of 2020, starting the rehabilitation of habitat on Saddle Mountain took on new urgency. We hope to engage community scientists to observe and continue to participate in the recovery on Saddle Mountain and across the shrub-steppe landscape. Rehabilitation takes years, and will require the Audubon state office and chapters working together with land management agencies to support and continue to push for landscape scale rehabilitation.
Earlier than ever before, fire season is here. And Audubon's unique strength of combining original science with being local everywhere means that we can respond to crises quickly and with strength. Conservation is the work not of weeks or months, but of years and decades, and we will continue to show up for birds wherever we are needed most.