A series of ponds and lakes (commonly referred to as Rock Island Ponds), lying a few miles southeast of Wenatchee, offer the possibility of a new high-quality birding site in North Central Washington. The ponds are not naturally occurring. They are the result of decades of gravel mining and increased elevations of the Rock Island Dam Pool. In 2016, North Central Washington Audubon Society (NCWAS) surveyed the area and concluded, that while current habitat conditions there are not ideal, it hosts a surprising variety of bird species. We believe the area contains essential building blocks for making it a truly valuable regional wildlife resource. What's needed now are investments in a plan to transition it to a future that makes the most of its potential.
In early 2016, NCWAS submitted a proposal to the City of Rock Island laying out our vision for the ponds' potential and has since engaged with the city and the Chelan County Public Utilities District (PUD) in support of it. While the city favors a more typical set of future recreational facilities and activities on much of the site, due to the size of the area and number of ponds involved, we believe there's room to support a range of interests.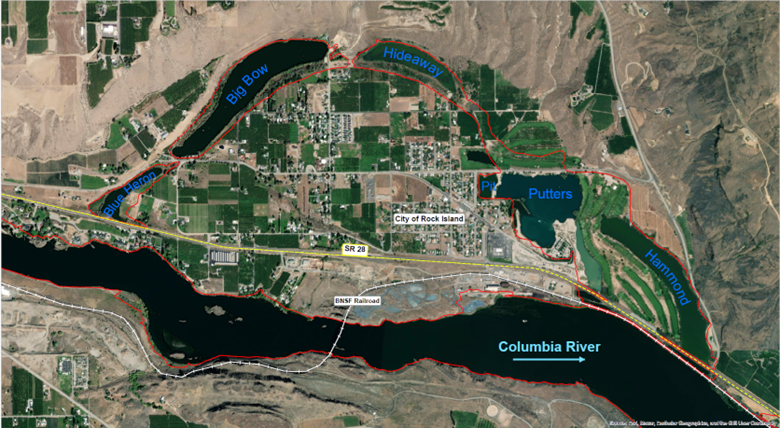 NCWAS's primary goal is to see at least two of the ponds (Big Bow and Hideaway), which we think have the greatest value for birds, enhanced over the next decade or so to maximize their potential as nature reserves, along with compatible passive recreational activities. Beginning in October 2020, under an agreement with the PUD which owns substantial land adjacent to and under Big Bow and Hideaway ponds, NCWAS began a two-year bird survey designed to confirm species currently using the area. The final report documented a total of 118 species. Of particular note, the extremely high numbers of wintering Wood Ducks and Hooded and Common Mergansers the survey found point to the site being a significant regional resource for these species.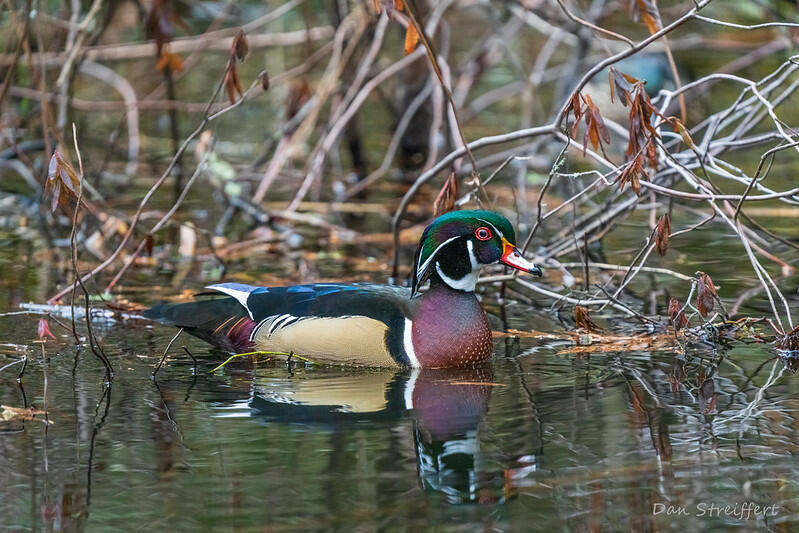 Progress since 2016 has been sluggish. For the last three years or so, we've been working on the issue through the PUD's current Relicensing Process for Rock Island Dam, as the Rock Island Ponds area lies within Rock Island Dam's project boundary. Ultimately we found this process to be a poor fit for achieving our vision for the ponds. Recently, however, we were informed by the PUD that it has begun working on an "off-license agreement" which will remove the area from the dam's project boundary. This is a very positive development, as it will allow planning for the future of the ponds to go forward as a process coordinated by the PUD but now separate from relicensing. The first meeting is expected to take place this November or December and will likely include the City of Rock Island, PUD, NCWAS, Washington Department of Fish & Wildlife, Douglas County, and others.
After seven years, it seems we finally have a path forward. This too will take several more years to fully play out. If we're successful, North Central Washington will be the beneficiary of a much improved and regionally significant natural area tailored to the interests of birds and birders.