In a sweeping show of support for I-1631, The Clean Air, Clean Energy Initiative, Audubon chapters across the state flexed their climate activism muscles, organizing neighborhood door-knocking and phone bank events as part of Audubon's Day of Climate Action.
Audubon consistently supports pragmatic solutions that will reduce the climate polluting carbon emissions. In the Pacific Northwest, climate change threatens our most cherished marvels – from the Sagebrush Sparrows of the shrub steppe, to the elegant shorebirds of The Salish Sea.
"We must take the first step here in Washington state to pass common sense climate policy that will inspire action elsewhere," urged Gail Gatton, Executive Director of Audubon Washington.
"Our changing climate is the biggest threat to birds and people. But birds can't vote, so we need to vote for them and for our communities," said David Yarnold, president and CEO of the National Audubon Society. "At Audubon we believe Washington voters will have the vision to make sure that polluters pay. We're all in on meaningful climate solutions and we're asking you to vote Yes on I-1631."
In addition to our strong Chapter and member support, the National Audubon Society also made a $100,000 financial contribution to the I-1631 campaign.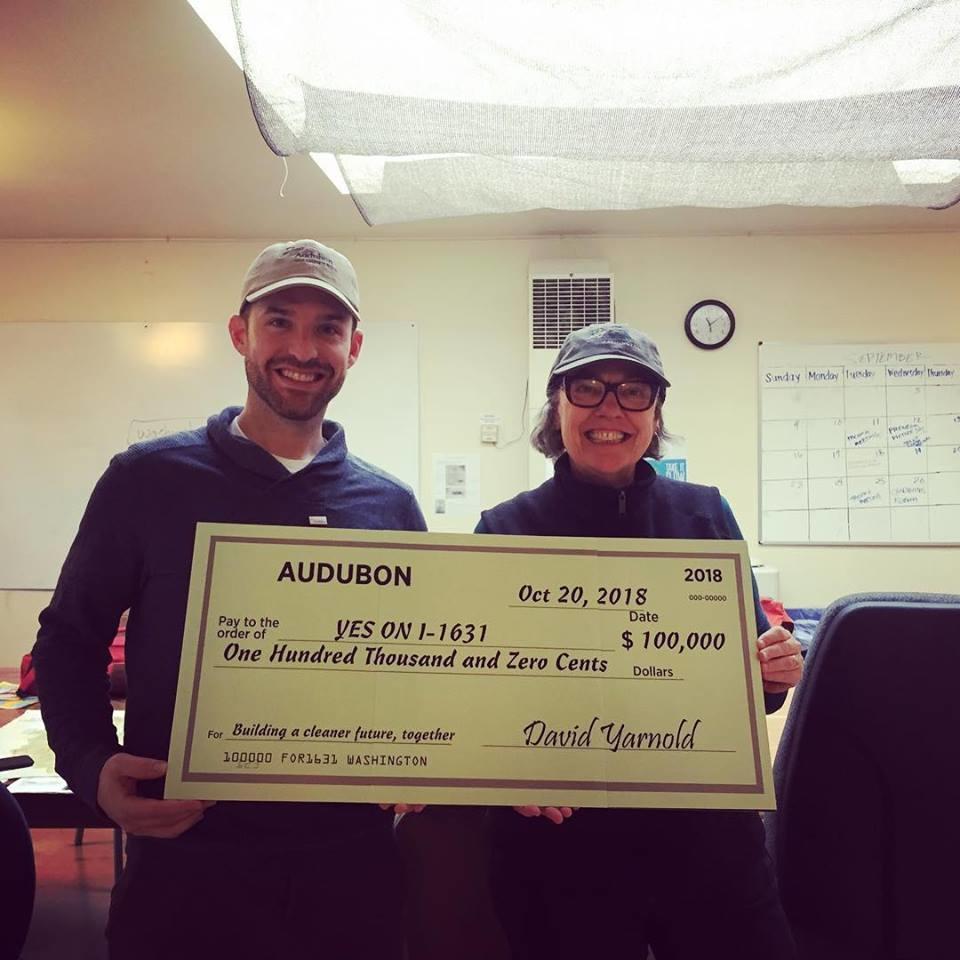 It's time to say YES to climate action. We need bold action and we are ready to take the next step. To protect the health and wellbeing of birds and people for generations to come, please get involved and join us in voting YES on I-1631.