Speakers Bureau
Speaker ideas for chapter programs.
Know a great speaker or presentation you'd like to share with the Audubon Washington Network? Email the Chapter Conservation Manager to have them added here.
Climate Voices: Science Speakers Network

Climate Voices, Science Speakers Network brings scientists and their fellow citizens together in discussions of climate science and local impacts of climate change. The purpose of the network is to share scientists' expertise and engage citizens in meaningful, ongoing dialogue about climate change effects on local communities, regions, and the country. Speakers will meet with groups of citizens, no matter the size, who would like to understand the science of our climate and engage in discussion about the effects and possible means of adapting to potential changes, no matter the cause. Find a speaker near you.
Paul Bannick - Award winning wildlife photographer
Paul's programs combine breathtaking photos, compelling audio, and an engaging style that keeps audiences entertained. An emphasis on natural history and the interconnectedness of species and habitat combined with exhilarating photos and audio ensure a presentation that is both informative and spellbinding.
Jim Briggs - President, Kittitas Audubon Society
Excellent presentation on the sometimes-forgotten grouse species found in Washington state. Contact Jim for more information.
Lorenzo Rohani - Author, Blogger, Bird Educator
Lorenzo did a marvelous job presenting his photography and his book to our Audubon group of children and adults. He has incredible poise and knowledge accompanied with excellent photographic skills and enthusiasm for his subject. I would not hesitate to have him return again for another presentation.—Kathleen Snyder, President, Pilchuck Audubon Society
Maria Mudd Ruth - Author, Activist, Accidental Naturalist
Maria Mudd Ruth is the author of more than a dozen books on natural history topics for the young readers, general audiences, and accidental naturalists like herself.
Her published books include: The Ultimate Ocean Book, The Butterfly, The Beetle (3-D portfolios); Hawks and Owls, Snakes (young readers); The Pacific Coast, The Tundra, The Southwest Deserts, The Mississippi River (Ecosystems of North American series); and Rare Bird: Pursuing the Mystery of the Marbled Murrelet (general, non-fiction). She is currently pursuing and writing about clouds for her next book.
Maria is available to present programs on the marbled murrelet and natural-history writing to audiences at public libraries, schools, bookstores, conservation organizations.
Jon Young - Tracker, Mentor, Author
I collaborate with organizations and individuals around the world who are seeking to foster deeper community and nature connections through the power of cultural and coyote mentoring principles. My keynote talks and trainings are based on a lifetime of personal experience combined with the input and guidance of cultural specialists from around the world. - Jon Young
George Divoky - Arctic Seabird Biologist
Researcher George Divoky turned his 40-year-long study of Arctic seabirds into an extraordinary chronicle of changing climate, melting ice and a vanishing world. Appearance info available here.
Houston Flores - Local Environmental Scientist
In 2012, Houston Flores spent the summer on St. Paul Island, the northernmost of the four islands located in the Bering Sea. He monitored nesting seabirds as part of a study by the U.S. Fish and Wildlife Service to determine population trends and nesting success rates. While there, Houston recorded the wildlife that inhabits the island. Houston provides an introduction to the islands and presents his documentary film. Contact Houston for more information.
Lyanda Haupt - Local author, speaker, and naturalist
Lyanda is an award-winning naturalist, eco-philosopher, and speaker whose writing is at the forefront of the movement to connect people with nature in their everyday lives. Her latest book, The Urban Bestiary, journeys into the heart of the everyday wild, where coyotes, raccoons, chickens, hawks, and humans live in closer proximity than ever before.
Yoram Bauman - Local economist and stand-up comedian
Yoram Bauman, Ph.D. breaks down the issues of climate change through an unlikely method: stand-up comedy! Billed as the first and only stand-up economist, Bauman recently published The Cartoon Introduction to Climate Change, where the issue is dealt with through science, humor and optimism. Read Danny Westneat's article on Yoram Bowman in the Seattle Times.
How you can help, right now
Be the Voice for Birds
Decision makers need to hear from you. Sign up for Audubon Washington's Action Alerts and you will have an opportunity to weigh in on proposals that impact birds.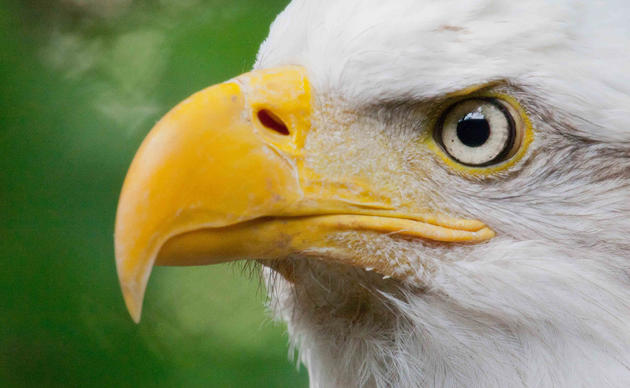 Get Involved
Birds need YOU! Get involved in helping to preserve our birds and their habitats today. There is something for everyone!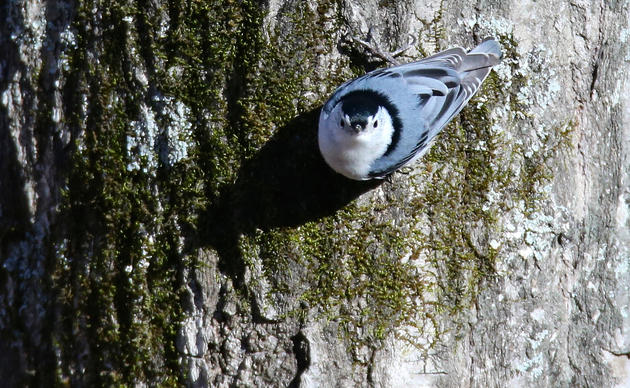 Take Action on Climate Change
Does your decision maker know that climate change is number one threat to birds? Ask for their help to protect the birds, the places, and the planet we love.